CWFG Meetings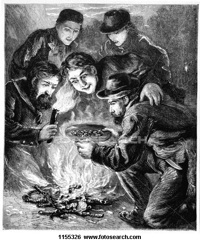 CWFG meets the 1st Tuesday of every month, 7:30 PM at OMSI (Oregon Museum of Science & Industry) See below for directions and map to OMSI. Visitors are always welcome and encouraged to attend! Most presented programs are reprinted in the next month's issue of FACETS, so if you miss a meeting you'll find it there, or become a member and get an issue of FACETS coming straight to your door.
Schedule of Presentations
January 3, 2017

Dopping class with Karen Isley.
February 7, 2017

Part I of a two-part video presentation: Sharing the rough– Journey of a Gemstone.
March 7, 2017

Part II of a two-part video presentation: Sharing the rough– Journey of a Gemstone.
April 4, 2017

Featured speaker: Joe Apidoca Free Form Faceting, with demonstration.
May 2, 2017

Panel of Experts.
June 6, 2017

Chris Harold Ultratec w/ Encoder, Chris will be bringing the machine in and demonstrating and answering questions concerning the Encoder.
July 11, 2017 – Note: This is the second Tuesday of the month, and takes place at the Rice Museum.

General Meeting, with possible potluck, and museum tour. Earlier time 5:30pm.
August 1, 2017

Dopping Class – Take two! No fire alarms allowed.
September 5, 2017

Annual Swap meet.
October 3, 2017

Merle Reinikka will have a slideshow and talk about his trip to hunt sapphires in Australia.  He will bring the faceted results to show us.
November 7, 2017

Roughing It: Buying Rough Overseas. Lisa Elser of Lisa Elser Gems, will be coming down from Vancouver BC. She will be bringing lots of rough to sell.
December 5, 2017

Annual Holiday Dinner @Saylors Old Country Kitchen. Time T.B.D.
Please contact us if you have any ideas for future programs.
Location
You can get directions to OMSI via the OMSI website and OMSI via Google Maps.
The address is 1945 SE Water Ave, Portland, OR 97214.
Entrance to the meeting is on the north-west end (side closest to the river), and is near the electric car fueling station.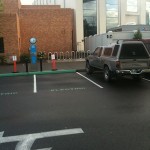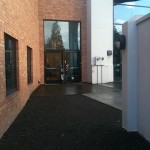 Current CWFG Board Meeting Schedule
The CWFG Board meets the 1st Tuesday of every month before the main meeting at OMSI, from 5:30 to 6:30 PM. This meeting is where the nuts-and-bolts business of running the Guild all happens. Members are welcome and invited to attend to contribute or just observe. This is a great way to get more involved in the Guild.
Please contact us if you'd like to attend..b.s