Learn Gemstone Faceting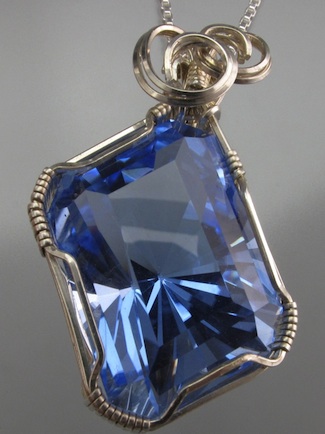 The Columbia-Willamette Faceters' Guild in conjunction with the Rice Northwest Museum offer a number of educational programs promoting the art of gem faceting.
Beginning Gemstone Faceting
This class introduces the theory and techniques of faceting gemstones. During the course, students will facet one or two gemstones with material and equipment provided by the Columbia-Willamette Faceters' Guild. Students will gain sufficient knowledge and techniques to continue faceting on their own.
Faceting Class Schedule
Classes fill fast so please submit your request as soon as you can to be guaranteed a seat.
For more information or to register, contact the Rice Northwest Museum at (503) 647-2418' or visit the Rice Northwest Museum Website. All class registrations are handled by the Rice Museum so it is best to call them to find out if there is room in a class.
Where: Rice Northwest Museum, Hillsboro, Oregon
When: Saturdays and Sundays, noon – 5:00pm
Duration: 4 Sessions (exceptions noted below)
Cost: $150.00  (includes all materials)
2016-17 Faceting Class Session Schedule
Session 1: Sept 17, 24 – Oct 1, 8, 15 (2016)
Session 2: Nov 5-6, 12-13 (2016)
Session 3: Dec 3-4, 10-11 (2016)
Session 4: Jan 7, 14, 21, 28 (2017, 4 Saturdays)
Session 5: Feb 18-19, 25-26 (2017)
Session 6: Mar 11-12, 18-19 (2017)
Session 7: Apr 1-2, 8-9 (2017)
Session 8: Apr 22, 29, May 6, 13 (2017)
* We do not hold classes in the summer. Our instructors need a break now and then!
You Can Learn Gemstone Faceting!
The Rice Museum states, "Faceting is to cut facets or small faces upon; as, to facet a diamond". Faceting 101 is taught by members of the Columbia Willamette Faceters' Guild. The allure and lore of gems! Beautiful, exquisite. With a total of 20 hours of instruction, you can cut, polish and keep your very own gemstone! All equipment including gems are provided.